Apple® Lightning to Digital AV Adapter (iOS Only)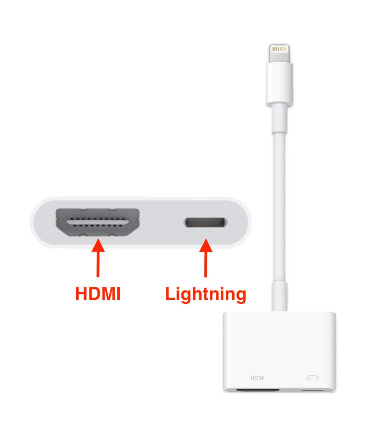 For iOS users, a digital AV adapter is a simple way to mirror your workouts. After following the manufacturer's instructions, you should be able to plug your adapter into your iOS device and connect to your TV or monitor via an HDMI cable, with a second lightning cable connected to a power source to charge the device.
NOTE: While Apple devices running iOS version 10 should still be able to use third-party iOS-compatible adapters, devices running iOS 11.4 or newer will require an official Apple adapter to stream both audio and video.