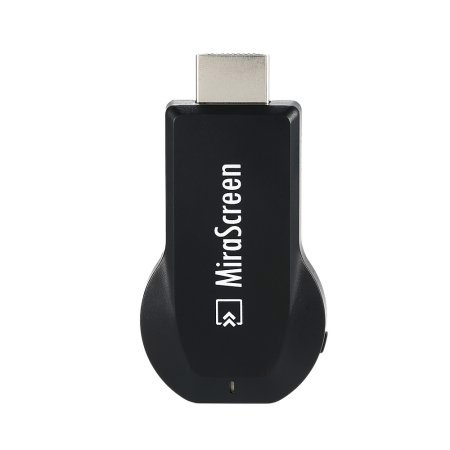 The MiraScreen Plug supports both iOS and Android devices, which will allow you to mirror the app to a TV; the MiraScreen quick start guide goes into this in detail for both Android and iOS applications. For each version, it is necessary that you have not only the required hardware but that you download the EZCast application from the App Store or Google Play Store
The first step after you have downloaded the EZCast app is to connect your MiraScreen Plug to your TV; next, you'll need to connect the the USB plug (Type A) with a 5V1A external adapter.
For iOS devices (minimum requirement for DDP YOGA NOW APP is iOS 10 and above)
Connect your iPhone/iPad with the lightning plug  and wait for the MiraScreen setup screen to appear on the TV.

On some iOS devices you may see a popup that states "This accessory may not be supported"; this can be disregarded as a normal message.

Follow the steps listed on pages 3-4 of the

quick start guide

.
For Android devices (Android OS 4.4 and above)
Launch the EZCast app.

Follow the steps listed on pages 4-6 of the

quick start guide

.