There are two things that may cause that.
1. Trial Schedule Loaded
You may just need to update your schedule. On the My Program Tab click on the Blue Graphic that says TRIAL on it.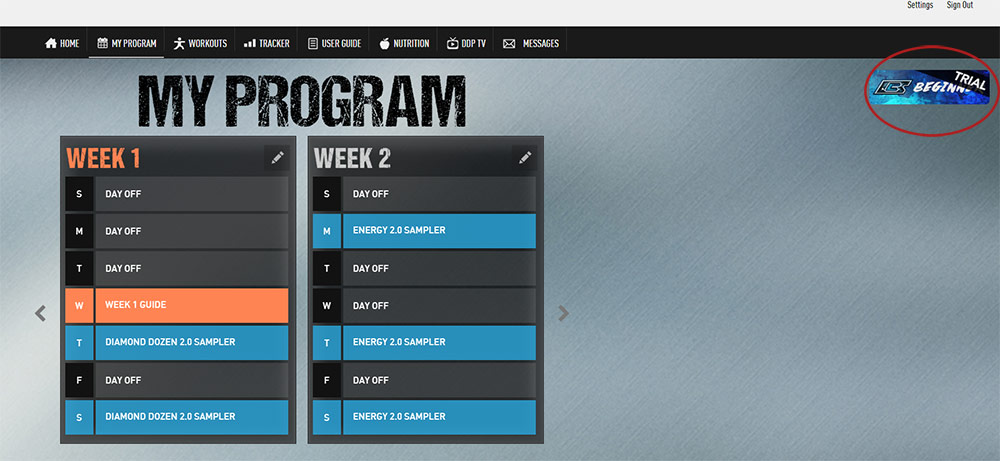 That'll open up a menu where you can select a full schedule:
2. Your Subscription Needs to be Activated

Sometimes when you purchase through IOS or Android the subscription won't activate right away.
To fix just login to the DDPY App and click on Settings and then Subscriptions and click on the Restore Purchase link.